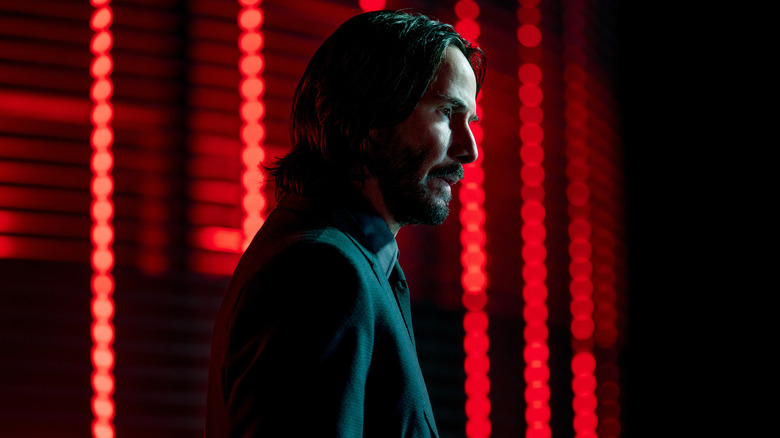 Keanu Reeves' brutally efficient assassin John Wick has been away from our screens for an extended period of time, largely thanks to the pandemic, but that all changes very, very soon with the release of "John Wick: Chapter 4." Reeves has once again reunited with director Chad Stahelski for what figures to be an epic adventure in the secret world of assassins, as this entry clocks in at just shy of three hours. That's a lot of headshots. That raises the rather important question: do viewers also have to sit through the credits?
While superhero movies have mode post-credits scenes commonplace, the "John Wick" series has not really been subject to them up to this point. But for those who are curious, we're here to offer up a spoiler-free guide for "Chapter 4." Seriously, no spoilers here, just information that you, dear reader, can put to good use when you see the movie in theaters. Let's get into it, shall we?
Does John Wick 4 Have A Credits Scene?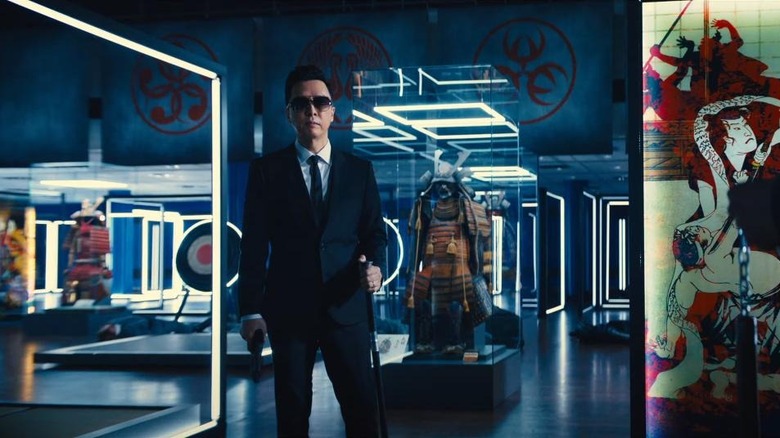 Yes, breaking with tradition, "John Wick: Chapter 4" does indeed have a post-credits scene. Also, there is merely a single scene and not multiple scenes that are spread out throughout the credits. The only downside is that the scene in question plays after the entirety of the credits roll, so viewers will need to sit patiently and wait to see what happens. There might even be enough time for a quick bathroom break for those who have been desperately holding it in through all of the blistering, bullet-filled action. Whatever the case, just be certain to stick around, as this scene is certainly worth watching.
How Important Is The Scene?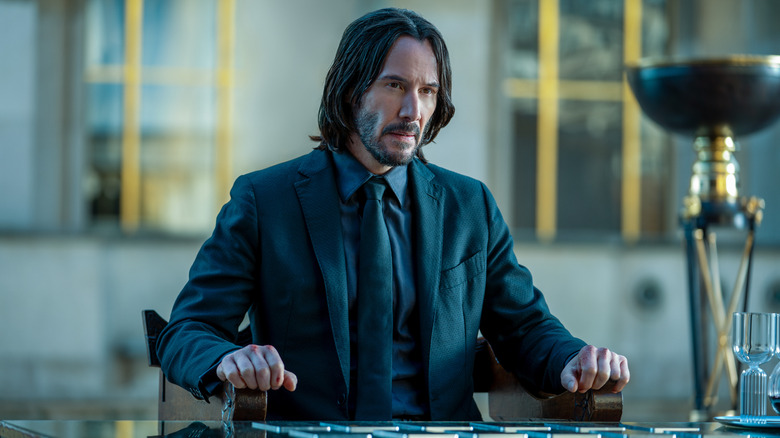 In some cases, post-credits scenes aren't all that important and are just a way of having a little fun with the audience. Think of the shawarma scene in "The Avengers" or the tag at the end of "Ferris Bueller's Day Off." That having been said, the one that Stahelski has cooked up for his fourth entry in this particular franchise is indeed very important and is absolutely worth sticking around for. So be warned: don't bail once the credits start rolling unless you want to miss some crucial information. While we won't get into specifics, this absolutely falls into the extremely consequential camp of post-credits scenes.
The cast also includes Donnie Yen, Bill Skarsgard, Laurence Fishburne, Hiroyuki Sanada, Shamier Anderson, Lance Reddick, Rina Sawayama, Scott Adkins, Clancy Brown, Natalia Tena, Marko Zaror, and Ian McShane. Shay Hatten and Michael Finch penned the screenplay.
"John Wick: Chapter 4" hits theaters on March 24.
John Wick (Keanu Reeves) uncovers a path to defeating the High Table. But before he can earn his freedom, Wick must face off against a new enemy with powerful alliances across the globe and forces that turn old friends into foes.
Read this next: John Wick Moments That Went Too Far
The post Is There A Credits Scene In John Wick: Chapter 4? A Spoiler-Free Guide appeared first on /Film.