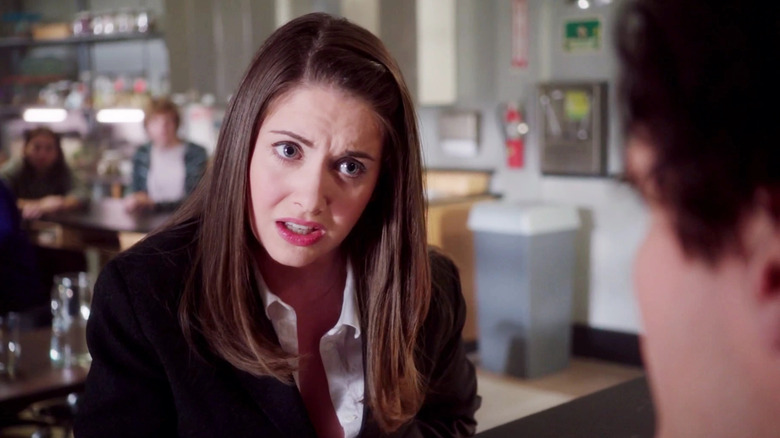 There are still plenty of questions about the upcoming "Community" film. We still don't know for sure if Troy (Donald Glover) will be in it, nor do we know what the actual plot will be about. Although all signs point to the idea that things are on the right track, Alison Brie (who plays the studious, ambitious Annie Edison) has some doubts.
"I say this with a hint of … [sighs] I don't trust it!" she said in an interview with the AV Club. "I'm not a skeptic, I do believe that the 'Community' movie will get made. It's been sold—to Peacock! But because of everything we went through on that show … I'll believe it when I see it. It's not until I'm on set that I'll be like, 'We're making it!'"
If you're wondering what she meant by "everything we went through," she's likely referring to the constant behind-the-scenes studio conflicts that defined the show's later seasons. After season 3, showrunner Dan Harmon was fired and the show received a shortened, lesser-quality season 4. Harmon came back for season 5, but the season was still shortened, and NBC canceled it after the finale. Then, Yahoo Entertainment picked up the show for its unsuccessful attempt at running its own streaming service, and the sixth season ended up being the show's last. Take into account the many cast departures and the declining ratings, and every attempt to recapture the show's golden years kept falling apart. If you were in Brie's position, you'd be a little skeptical too.
Still Reasons To Be Hopeful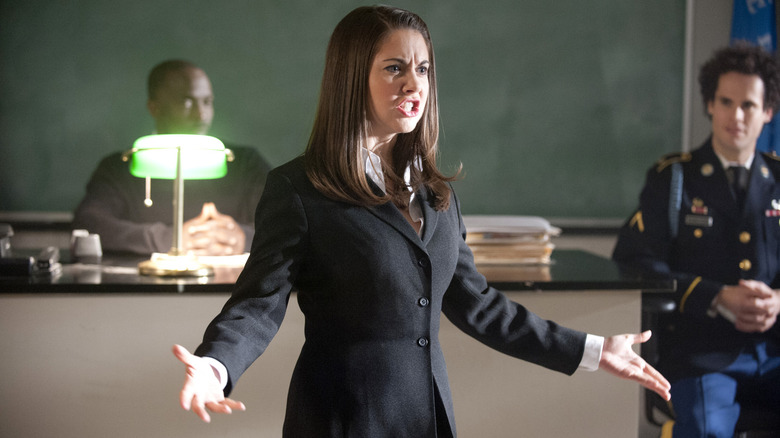 The other cause for concern is the lack of concrete details. Questions like "what's in the script?" and "who's going to be in it?" are still unanswered, even among the major cast members. "We are allegedly shooting it this summer, is the most that I know," Brie explained. "I saw Joel [McHale] and Danny [Pudi] last week and I was like, 'Joooooel, where's the script? What's the plan?' And he was kind of just bouncing around."
But just as "Community" did eventually get a nice, conclusive finale in season 6, it still looks like the "Community" movie will eventually start filming. Despite her reservations, Brie herself has confirmed there's no big reason for alarm yet. "Most of us have all signed on to do it, everyone who's in is in, and now everyone is kind of assessing their schedules and hoping that we can make it work to shoot it this summer."
In the meantime, we'll just content ourselves with what little we do know. We know it definitely won't be a paintball-themed movie, nor will the plot center around any sort of homage to a specific movie. We also know that the script will be co-written by fellow "Community" screenwriter Andrew Guest, a man responsible for classic episodes like "Advanced Dungeons & Dragons" and "Messianic Myths and Ancient Peoples." Although there are a million things up in the air right now, things still seem promising that we'll get to see Alison Brie take up her Annie role sometime soon. We were promised "six seasons and a movie," after all, and the cast and crew seem like they're fully planning to deliver.
Read this next: 20 Underrated Comedy Movies You Need To Watch
The post Community's Alison Brie Is Skeptical Of The Movie's Alleged Shooting Schedule appeared first on /Film.