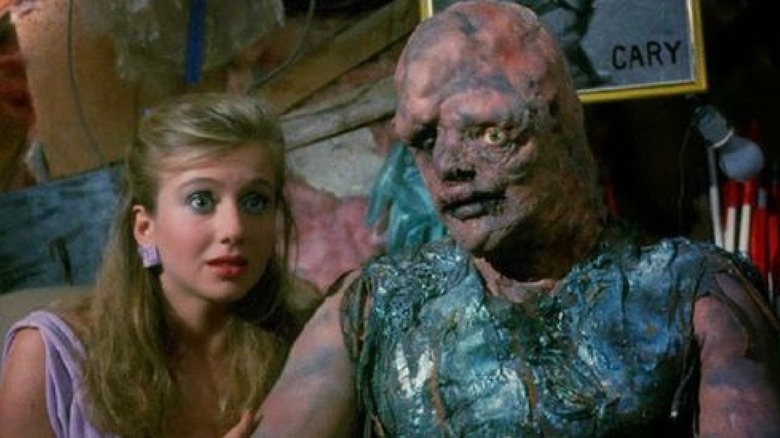 Great news, Toxie fans — the upcoming "The Toxic Avenger" remake/reboot is apparently going to deliver exactly what we sickos want! There hasn't been too much news about the film (which is written and helmed by "I Don't Feel at Home in This World Anymore" director Macon Blair) since it finished filming in August of 2021, but thankfully we've gotten confirmation that the film totally maintains the spirit of the original 1984 horror-comedy … albeit, from a slightly unexpected source.
/Film's Ryan Scott spoke with the sound team behind the fierce action flick "John Wick: Chapter 4," and the conversation eventually turned to "The Toxic Avenger." Sound editor Casey Genton worked on both films and revealed that it's not only going to make fans of the original Troma film very happy, but that even people who have never seen the original will find something to love. The original "Toxic Avenger" is a seriously strange B-movie that intends to offend but manages to still have a soft squishy center, and if anyone can nail that vibe, it's massive movie fan Blair. Throw in a cast that includes Peter Dinklage, Jacob Tremblay, Elijah Wood, and Kevin Bacon as a villain, and it absolutely has the makings of must-see cinema.
Let's Get Gross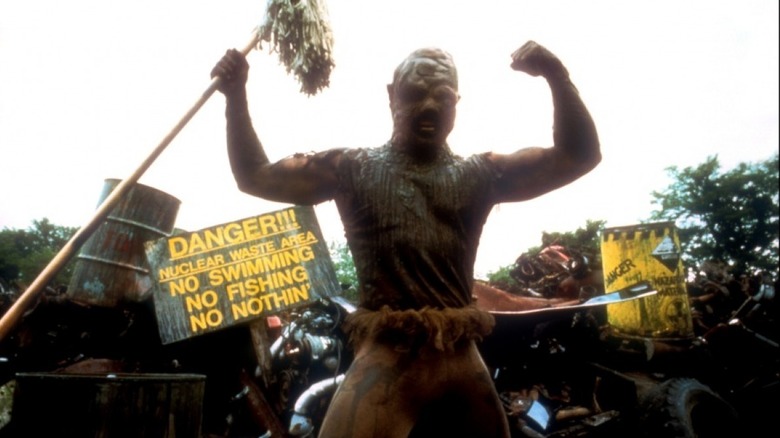 The original film followed a shrimpy geek named Winston who gets chucked into toxic waste and becomes a horrifying-looking superhero. Winston and Toxie will be played by Peter Dinklage, which should be a fascinating treat given the actor's dramatic chops, but most Troma fans won't be there for the actors; they'll be there for the gross-outs. Troma is the stuff of blood, guts, puke, and slime, and Casey Genton promised no one will be disappointed on that front:
"It's a really funny movie. Macon Blair, the director, I think did a really good job with it. Everybody was a dream on the film. I'm so surprised — for me personally, I had not seen the original 'Toxic Avenger' until I had done this film. And it's a huge cult classic, and I know people are really excited about it. When they have tested it, fans of the film have been over the moon with the film. […] It's pretty out there. I think it's a different crack. They're giving the fans what they want, for sure. There's no lack of — I know everybody references the little kid's head getting run over and stuff. I think that there was an iteration of the film that didn't have enough of that, so they made a very — I don't want to ruin it. But it has, it's been nicknamed the 'butt guts' scene, and it's probably the best way to match that 'head getting run over' energy that everybody's looking for. So it's in line with the fan base, and I think it's hilarious."
The scene in which a child gets his head popped like a melon (because they actually used a melon for the effect) is legendary among Toxie fans, but "butt guts" sounds even more amazing.
Excited About Butt Guts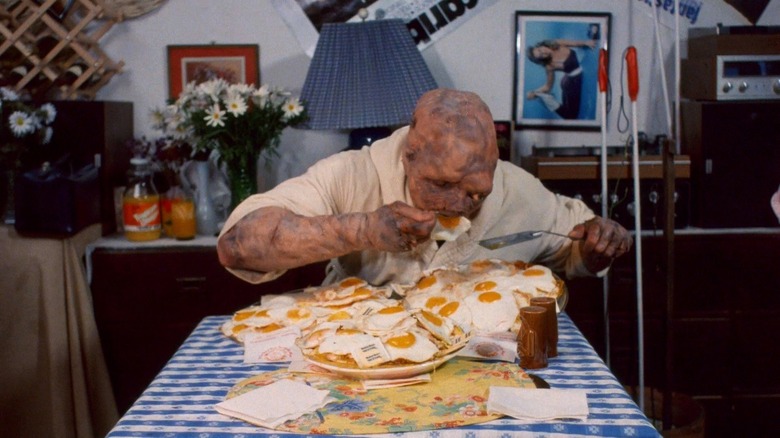 The "Toxic Avenger" movies are notoriously disgusting, so simple reading the words "butt guts" brings me immense joy. Long before I ever became an entertainment writer, I was a weirdo obsessed with Troma founder and director Lloyd Kaufman's book "Make Your Own Damn Movie!," which featured instructions on how to re-create many of the gory effects from "The Toxic Avenger." Kaufman's weird, wild approach to filmmaking not only inspired teens with camcorders to crush produce in their parents' basements, but it also kickstarted the career of co-chairman of DC Studios, James Gunn. It's true: Gunn began his now-illustrious career by writing "Tromeo and Juliet" and now he's one of the most powerful men in moviemaking. And to think it all started with a mutant nerd named Melvin.
There's no word yet on when Macon Blair's "The Toxic Avenger" reboot will hit theaters, but with this positive update, I can't freakin' wait.
Read this next: The 95 Best Comedy Movies Ever
The post The Toxic Avenger Remake Will Include A 'Butt Guts' Scene, Is 'Giving The Fans What They Want' [Exclusive] appeared first on /Film.