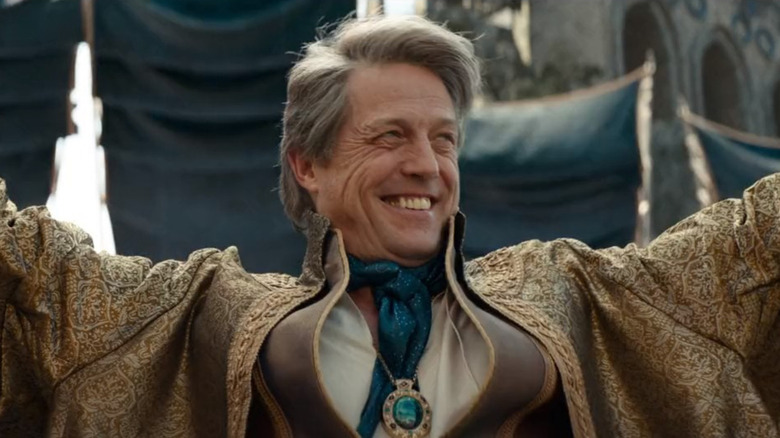 Hugh Grant has been enjoying himself over the last decade. When the British leading man's star began to dim in the late 2000s, he downshifted to colorful supporting roles in the Wachowskis' "Cloud Atlas," Guy Ritchie's hugely underrated "The Man from U.N.C.L.E.," and Steven Frears' inoffensively ephemeral "Florence Foster Jenkins." He should've earned his first Oscar nomination for his work in "Paddington 2," where he plays a snide actor who frames the adorably polite bear for theft.
At the age of 62, Grant's become a team player. Most recently, he portrayed a slippery arms dealer in Ritchie's "Operation Fortune: Ruse de Guerre" and, in one very brief scene, the partner of Daniel Craig's Southern-fried sleuth in Rian Johnson's "Glass Onion." He's a delight whenever he deigns to grace a film with his presence, though, as Ashley Graham learned at the 2023 Academy Awards, a less-than-willing participant in red-carpet small talk. Some felt Grant was rude to Graham, but I found it refreshing to watch a celebrity refuse to engage in brainless banter on live television. Grant couldn't fake it, which, in Hollywood, is as real as it gets.
He's brought this charmingly disinterested energy to the press tour for "Dungeons & Dragons: Honor Among Thieves," and it's a joy to behold.
Hugh Grant: Accidental Promotional Genius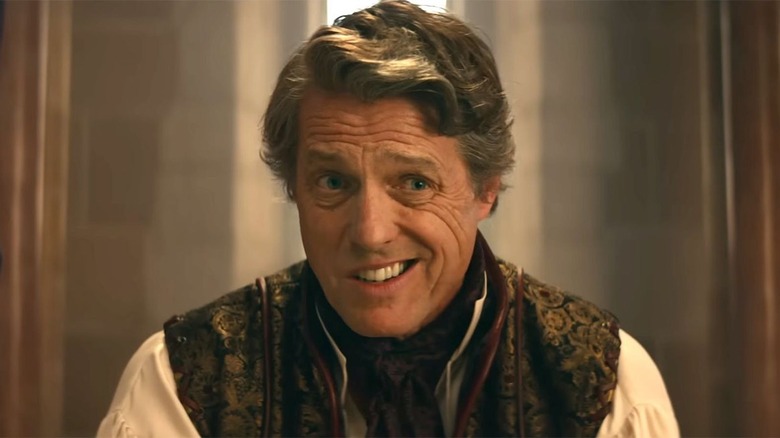 During a Wired interview in which Grant and "Dungeons & Dragons" co-stars Chris Pine and Michelle Rodriguez answer the most asked questions about D&D on Google, Grant reveals his complete and utter ignorance of not only the game, but the movie he shot two years ago.
When addressing his familiarity with the role playing game (RPG), Grant proposes that the three of them, all novices, should break out the dice and give it a whirl. "We're coming to the end of knowing each other, and we've never played," he says. Pine responds by asking why their relationship is ending, to which Grant replies that the film is coming out. When Pine counters that there could be sequels, Grant seems to have genuinely not considered this obvious notion.
The best moment of the interview is when they're asked to explain the narrative of the movie. "[E]ssentially, a gang of thieves and a motley crew of ruffians managed to unleash the secret power," says Pine.
This throws Grant. "I don't remember that bit at all," he says. "Which evil power?" When he doesn't get an answer, he comes clean:
"I haven't seen it yet. I see it tonight. But, um, I hate all scripts, and I thought it was a very funny script. I thought it was like Monty Python, but with moving bits. If you like monsters and dragons, and what's the… there's a very good fish that eats babies or something. What's that bit? I may have put that wrong. I can't remember. I'm not in that scene."
By hazily recalling the events of "Dungeons & Dragons: Honor Among Thieves," Grant has sold me on the movie. Paramount should put "There's a very good fish that eats babies or something" on the poster. That's a movie I'm 100% going to see.
Read this next: The 14 Best Moments In Willow, Ranked
The post Hugh Grant Might Be In Honor Among Thieves, But Don't Ask Him About D&D appeared first on /Film.