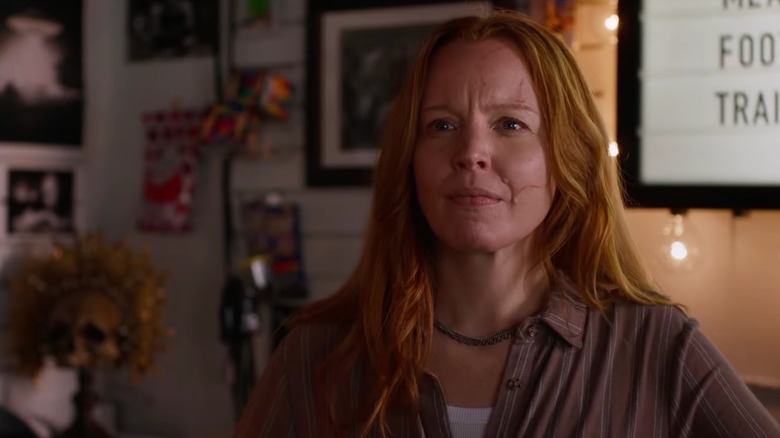 This post contains spoilers for the "Yellowjackets" season 2 premiere.
"Yellowjackets" may have been in hibernation for the past year, but winter is just beginning for the characters in Showtime's hit supernatural survival series. The show's second season kicks off this week with a premiere that features a bit of a '90s plot time jump, but that's not the only major change; with the survivors in close quarters, several teammates who were previously background characters are now much more front and center.
Meanwhile, in the present day, two Yellowjackets who viewers didn't know were still alive are poised to crawl out of the woodwork, along with a familiar new guest star. It's a lot to keep straight with or without mushroom-spiked soup in your system, so we've got you covered with a quick character guide. Read on to refresh your memories on all things "Yellowjackets" — before one or more of these characters gets (probably) eaten up.
The Star Players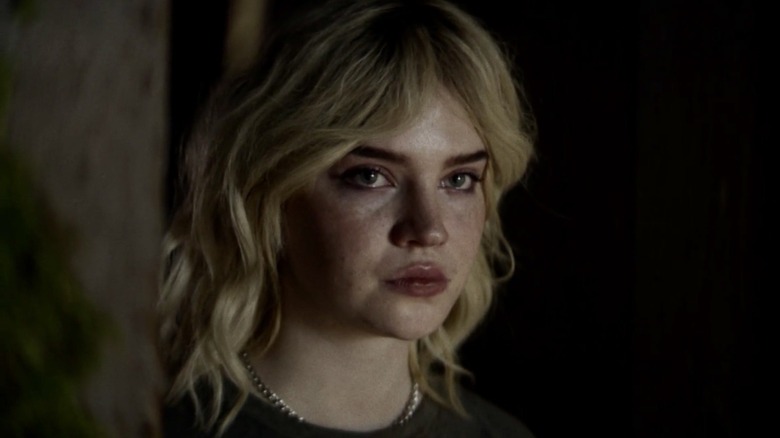 The Yellowjackets soccer team crash-landed in the wilderness in the very first episode of the series, and in the nine episodes since, the surviving group has tragically been whittled down to a pretty small crew. From the start, though, a few teammates made a strong impression, partly because we were told at least four escaped the woods and re-entered civilization. With casting announcements ahead of the new season, we now know that number has risen to six: Shauna, Taissa, Misty, Natalie, Van, and Lottie are all alive in 2021.
Back in the '90s, though, these girls are struggling. When season 2 picks up, Shauna (Sophie Nélisse, "The Book Thief") is pregnant by her best friend, Jackie's boyfriend, and also dealing with the fallout of being responsible for the argument that caused Jackie's death. Taissa (Jasmin Savoy Brown, "Scream") is dating Van (Liv Hewson, "Santa Clarita Diet"), who's trying to help her kick her creepy sleepwalking habit. Outcast Misty (Sammi Hanratty, "The Vampire Diaries"), meanwhile, is in a tough spot socially after accidentally drugging the team during Doomscoming last season.
Also among the core cast are Natalie (Sophie Thatcher, "The Book of Boba Fett") and Lottie (Courtney Eaton, "Mad Max: Fury Road"), who find themselves on opposite ends of the "I-believe-the-forest-has-powers" spectrum. Before the crash, Natalie had a bad reputation and a worse home life, but in the wilderness, she's revealed herself to be a skilled hunter. Lottie, too, has provided for the Yellowjackets, killing a bear for them in the season 1 finale — albeit through more mystical means. An early scene revealed that Lottie previously took an antipsychotic medication, but she also seems to have a strange connection to the forest that she cultivates with witchy practices.
Their Grown-Up Counterparts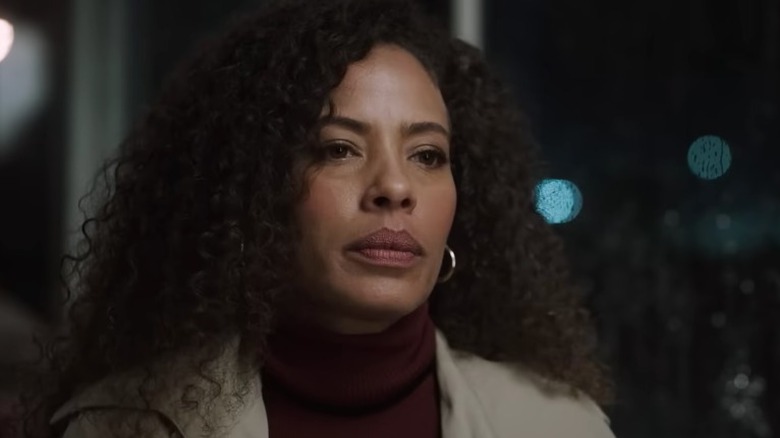 In the present day, the Yellowjackets might have left the forest behind, but the mysteries surrounding their time in the wilderness aren't done with them yet. Melanie Lynskey ("The Last of Us") plays the adult version of Shauna, who has a teenage daughter who is definitely not the right age to be the baby she was pregnant with in the '90s. Last season Shauna had an affair that ended bloody when she mistook her lover for the blackmailer plaguing the Yellowjackets (who was revealed to be her husband). This season, she's trying to cover that death up, although the number of people who know about it seems to be growing.
Modern-day Natalie (Juliette Lewis, "Natural Born Killers") ended up crossing paths with Misty (Christina Ricci, "The Addams Family") last season, to her eventual chagrin. Misty, now an unpredictable and often amoral caregiver who doubles as a "citizen detective," ended up kidnapping and poisoning a fixer, and covering up a murder. This season, she's on Natalie's trail after a group of purple-clad strangers — with apparent ties to Lottie — grabbed her former classmate as she was about to die by suicide.
Meanwhile, Taissa (Tawny Cypress, "Heroes") certainly isn't faring any better. Now a politician, she won a senate race in the first season finale, but also discovered that her sleepwalking is back, and is likely responsible for the grotesque murder — and posthumous inclusion on a creepy altar — of her family dog. Needless to say, Taissa's family is not happy about these developments.
Teammates And Survivors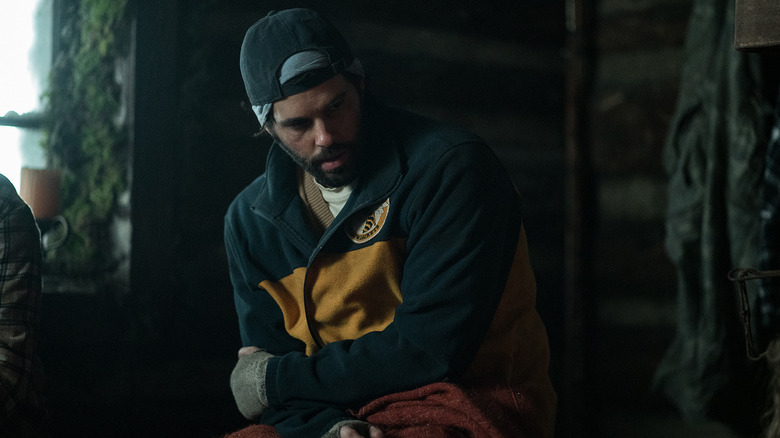 A soccer team typically has 11 players, and while season 1 of "Yellowjackets" kept a few members of the team in the background, the new season's cabin setting allows us to get to know the last few we haven't met yet a bit better. Viewers may remember Mari (Alexa Barajas, "The Flash"), who has so far fulfilled the mean girl trope as Jackie's sometimes second-in-command. There's also Akilah (Nia Sondaya, "Truth Be Told"), whose role was recast after initially being played by Keeya King in season 1.
The new episode also puts quite a bit of focus on Crystal (Nuha Jes Izman, "FBI"), a musical theater geek who drives some of the girls up the wall with her humming but seems to be a quirky match for Misty. Plus, two characters whose names aren't mentioned in the episode are identified in the credits as Gen (Mya Lowe, "Fakes") and Melissa (Jenna Burgess, "The Night Agent").
Along with the team, other crash survivors include Assistant Coach Ben (Steven Krueger, "The Originals"), who has been through a lot what with Misty amputating his leg and poisoning him to make him love her, and Travis (Kevin Alves, "Locke & Key"), the coach's son who survives to adulthood but mysteriously died last season. It's worth noting that Coach Ben is gay and had a boyfriend back home, but he told Natalie they broke up because he didn't want to move in with him.
Finally, there's Javi (Luciano Leroux). Travis' younger brother. When Doomscoming kicked into violent, high gear, Shauna commanded Javi to run away. He hasn't been seen since, and as of the series premiere, only Travis seems to hold out hope that he's still alive.
Family And Friends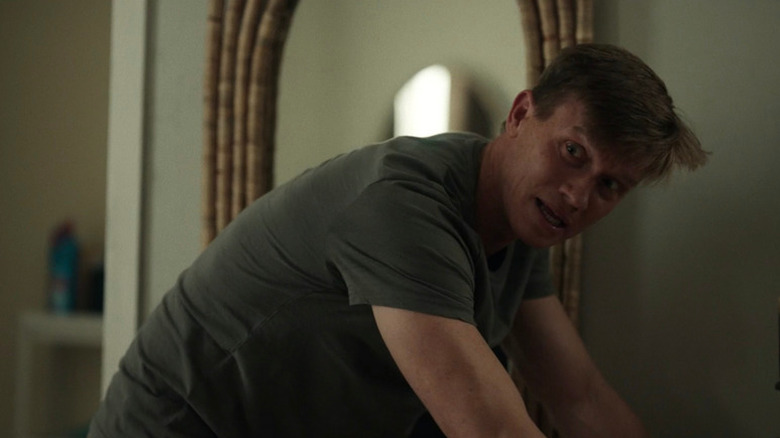 There are also a few key characters who are worth keeping track of in the 2021 timeline. Shauna's husband, Jeff (Warren Kole, "Shades of Blue") gets top billing in this list simply because he's hilarious, but he's also not the neglectful spouse we originally thought; last season viewers (and Shauna) learned that he was actually the blackmailer. Jeff told his best friend Randy (Jeff Holman, "Being The Ricardos") about the scheme, and Shauna threatened to kill him if he told anyone. Speaking of murder, Shauna's daughter, Callie (Sarah Desjardins, "The Night Agent"), definitely seems to have figured out that her mom killed someone.
While Natalie and Misty don't have too many modern-day connections to speak of, Taissa also has a family. Her wife, Simone (Rukiya Bernard, "Van Helsing") supports Taissa during her senate run but grows increasingly disturbed by their son Sammy's (Aiden Stoxx, "Supergirl") reports of a "lady in the tree" and his unexplained actions. By the premiere episode, Simone has realized that Taissa is to blame and is extra-protective of Sammy after seeing what Taissa seems to have done to the family dog.
Gone But Not Forgotten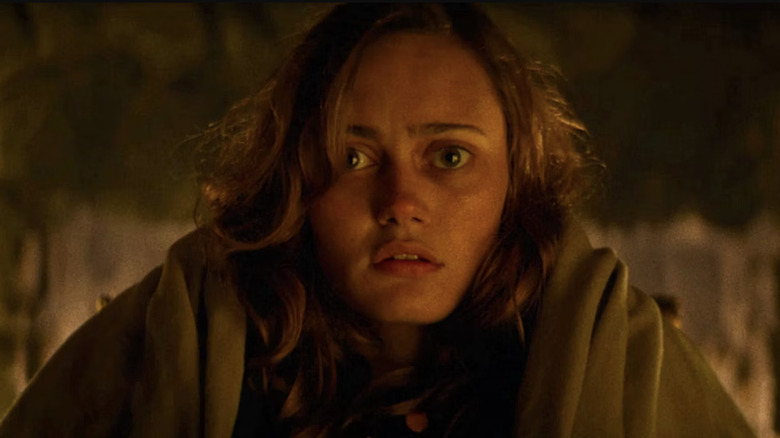 With just 11 episodes to date, "Yellowjackets" has already racked up quite a body count. The initial crash that stranded the team in the forest also claimed the lives of the flight crew, pilot, Javi and Travis's father, Coach Martinez (Carlos Sanz), and a teammate named Rachel. Laura Lee (Jane Widdop, "Truth Be Told"), a sweet, religious girl who insisted on trying to fly an abandoned plane to safety, also died mid-way through last season. And of course, Shauna's best friend and harshest critic, Jackie (Ella Purnell, "Star Trek: Prodigy"), perished in the cold during a fight between the two — although Purnell still appeared in the latest episode.
In the present-day, Travis (Andres Soto, "Riverdale") also died by apparent suicide, though Natalie and Misty weren't so sure. By the season finale, two Yellowjackets also seem to have committed murders; Shauna definitely killed her lover Adam (Peter Gadiot, "Queen of the South"), an artist who she was mistakenly convinced was a threat to her family, while Misty kidnapped and poisoned a fixer named Jessica (Rekha Sharma, "Transplant") who was posing as a journalist. Jessica's fate is unknown, but we last saw her passed out in her crashed car after smoking a laced cigarette, and it didn't look promising.
Coming Soon To Yellowjackets Season 2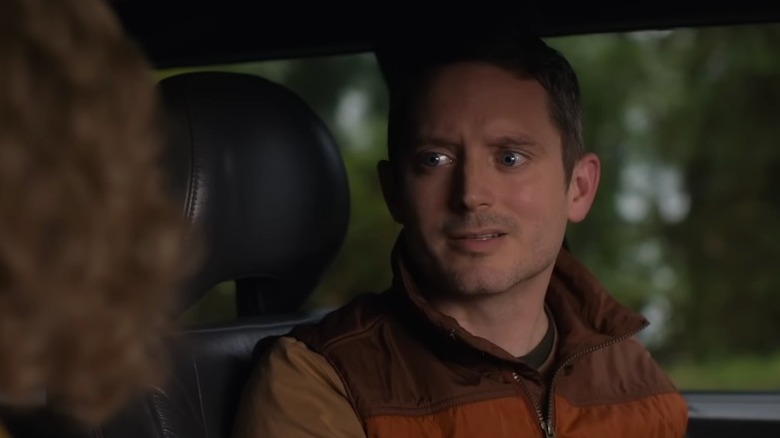 The season premiere introduces a handful of new characters, as well as the grown-up version of an all-too-familiar face. Lottie (Simone Kessell, "Obi-Wan Kenobi"), we quickly learn, is alive and seemingly well, running a vaguely cult-like compound. Trailers and casting announcements have also prepped fans to be on the lookout for the arrival of present-day Van (Lauren Ambrose, "Six Feet Under"), who I'm thrilled to hear survived the 19 months in the wild.
Viewers should also expect a high-profile cameo from Elijah Wood ("The Lord of the Rings"), whose voice we already heard in the premiere episode responding to one of Misty's message board comments. Comedian John Reynolds ("Search Party") also pops up briefly in trailers, appearing as a detective. Finally, the Lottie acolyte who gets stabbed by Natalie in the premiere episode is Lisa, played by Nicole Maines ("Supergirl").
"Yellowjackets" episodes air Sundays on Showtime.
Read this next: The 20 Best Female Friendships In TV History, Ranked
The post Meet The Cast and Characters Of Yellowjackets Season 2 appeared first on /Film.