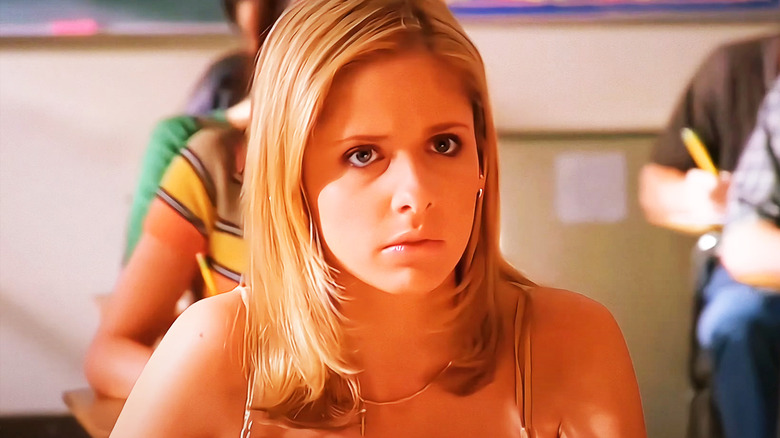 Growing up in England, I hadn't realized that "Buffy the Vampire Slayer" was a WB show. I used to watch it on BBC 2 — at 6:45 pm right after "The Simpsons" — but in retrospect, it makes some sense that it came from the same U.S. channel that gave us "One Tree Hill."
The thing is, aside from the horror element often being genuinely frightening, there was a maturity to the storytelling in "Buffy," and a persistent undercurrent of profound tragedy that I just didn't associate with WB teen dramas. The harm and heartache that befall Buffy Summers (Sarah Michelle Gellar) throughout the show are pretty relentless, and mostly a result of something she had no say in — being the slayer. As such, every season was infused with this lingering sense of tragedy that made the show much more than an excuse for teen melodrama — though, there was plenty of that, too.
There are a few choice examples I could use to illustrate that point, such as when Buffy is forced to kill (or send to a hellish alternate dimension) her beloved Angel at the end of season 2 — demonstrating how the slayer is doomed to never maintain a healthy relationship. But two of the best "Buffy" episodes, which stayed with me the most for their combination of pure horror and emotional resonance, come from season 5. And it turns out series creator Joss Whedon similarly feels that he hit a high with one of those episodes in particular.
The Body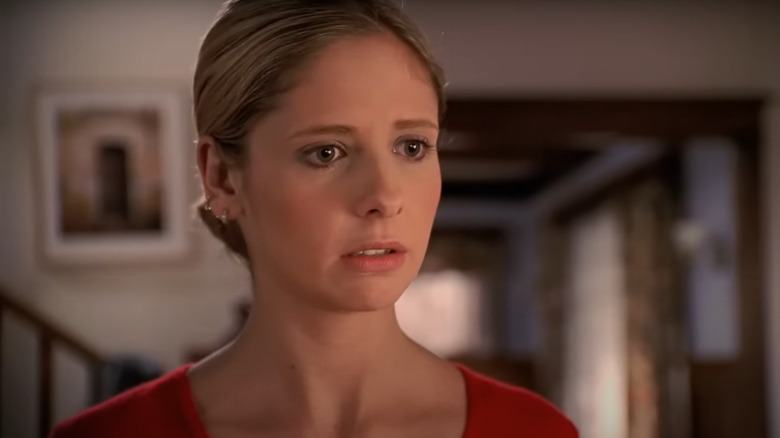 Loving "Buffy The Vampire Slayer" has become complicated of late, but there's no taking away from the emotional impact of some episodes. Originally airing back in 2001, season 5 episode 16 "The Body" remains one of the most emotionally affecting 45 minutes of TV ever aired — and the one "Buffy" episode star Sarah Michelle Gellar still can't bring herself to watch. The entire season had hinted at Buffy's mom, Joyce (Kristine Sutherland), potentially being killed off, with her being diagnosed with a brain tumor in episode 8, before seemingly recovering. But when episode 16 rolled around, audiences were in for a shock.
Joss Whedon, who wrote the episode, wasted no time hitting viewers in the gut as Buffy arrives home to find her mother's body on the couch, having suffered an aneurysm. There was no eldritch beast for Buffy and the Scoobies to contend with in this episode — aside from a run-of-the-mill vampire appearance towards the end — just the horror of abject grief.
And according to Whedon, the whole thing was personal. Speaking to Metro, he said, "My mother died when I was 27 in a car crash. But I didn't really think about mining [the experience] until around season 3. This is the moment [Buffy] says 'I don't know,' she hasn't [dealt with this] before. There is a good kind of pain created from her situation that was particularly personal."
Exploring grief from a personal place arguably resulted in one of the most memorable episodes of "Buffy" ever made. But for Whedon, it goes beyond the show itself. He added: "I think ['The Body'] is probably the best thing I've done and the best thing I will ever do. And I'm okay with that. You know, there are worse epitaphs."
'Mommy?'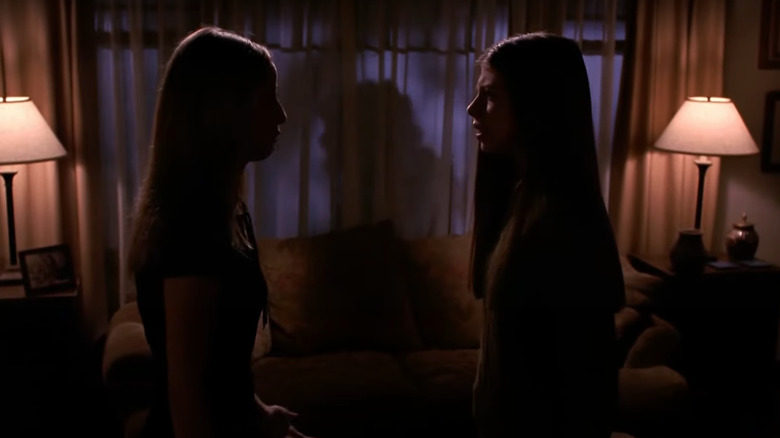 From the moment Sarah Michelle Gellar utters the word "mommy?" with a quiver in her voice, you know "The Body" will be tough going. It's one of the most heartbreaking moments in "Buffy the Vampire Slayer," and the episode pulled no punches after that, depicting the devastating effect grief has on loved ones. And while Joss Whedon had to endure his own horrific experience to be as familiar with loss as he was, he at least harnessed it to create a genuinely moving piece of TV history. This makes those claims that "Buffy" was a "toxic" set all the more tragic in their own right.
I remember the following episode, "Forever," just as much as "The Body." In episode 17 of season 5, Buffy's sister Dawn (Michelle Trachtenberg) attempts to resurrect Joyce using a necromancing spell before whatever was exhumed knocks on the door of the family home. Dawn then quickly ends the spell just as Buffy swings the door open. And I gotta say, the absolute dread I felt seeing the shadow of zombie Joyce pass the window has stayed with me ever since. As has the appreciation for the show's ability to scare me so deeply without ever revealing just what it is I'm supposed to be scared of.
But there's no doubt "The Body" is the standout episode of the two. Not only did the entire cast deliver moving performances, but the show also proved yet again why it wasn't just your standard teen drama. As Whedon told Metro, "It doesn't give you anything. Death is the thing [Buffy] cannot fight, but it also renders her meaningless. She's not on a lot of committees, she doesn't have a lot of hobbies, it takes away her identity." No wonder I didn't realize this thing came from the same network as "The Beautiful Life."
Read this next: The 14 Best Sci-Fi Shows On Amazon Prime
The post Joss Whedon Thinks This One Buffy Episode Is The Best Thing He's Ever Done appeared first on /Film.